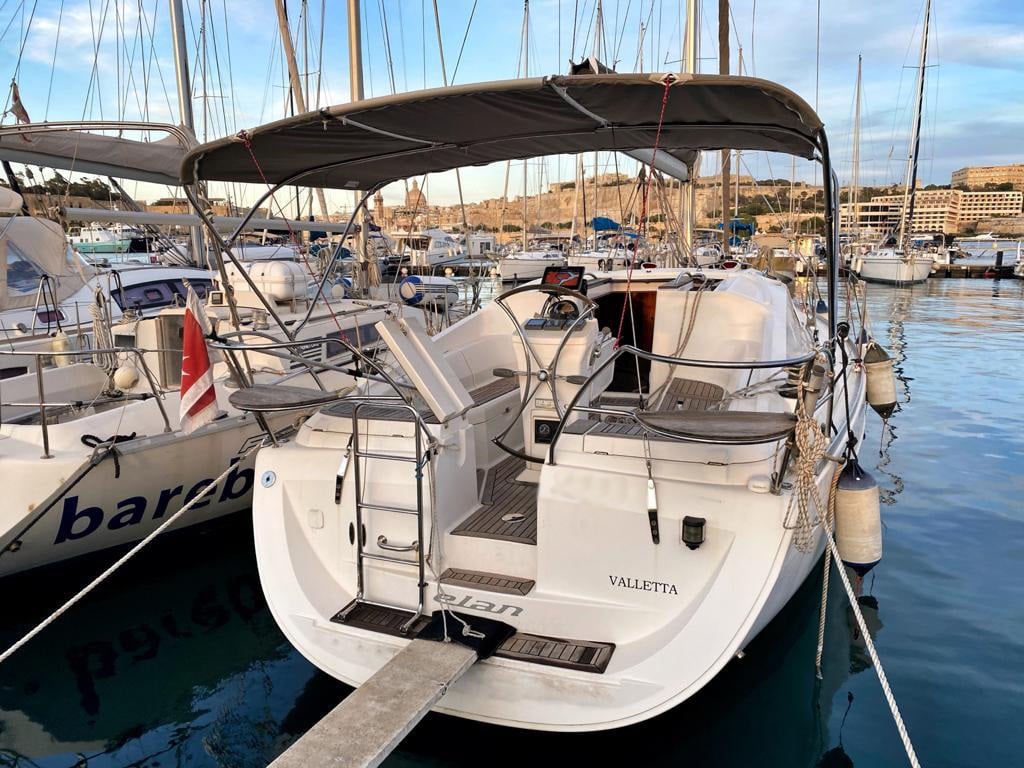 This Elan 34 can take up to 6 guests.
You are free to bring your own food and drinks but we can offer the following:
Italian cold cuts ( Vegetarian option is also available) Price: €19.00 + VAT per person
Open Italian wine bar: €25 + VAT per person ( All wines are from Vigniaoli di Scansono)
We can also offer beer instead of wine.
If you want to go for something which is very similar to the Elan 34 but a bit bigger, we suggest the Dufour 405, Bavaria 41 or Elan 41
Book your charter ! Call us, email us or send us a message on Facebook !
Price includes boat for 8 hours, skipper, fuel for 30 nautical miles, water and soft drinks.
Other terms and conditions may apply.